Last month the Cobalt's Customer Experience (CX) team released the first blog in our Changelog series, which you can find here. The goal with this series is to shine a light on some of our smaller monthly deployments so that others can stay up to date with what's new on the Cobalt platform.
Check out what we've been working on over the past month:
Asset Attachments — When starting a pentest, some pentesters may not have sufficient information about the customer's asset(s). This requires explicit communication between customer and pentesters to educate the pentesters about the asset(s) being tested. In order to better educate pentesters upfront and reduce explicit asset-related communication, we now allow customers to upload large size video recordings and documents up to 100MB and better prepare pentesters when pentest starts.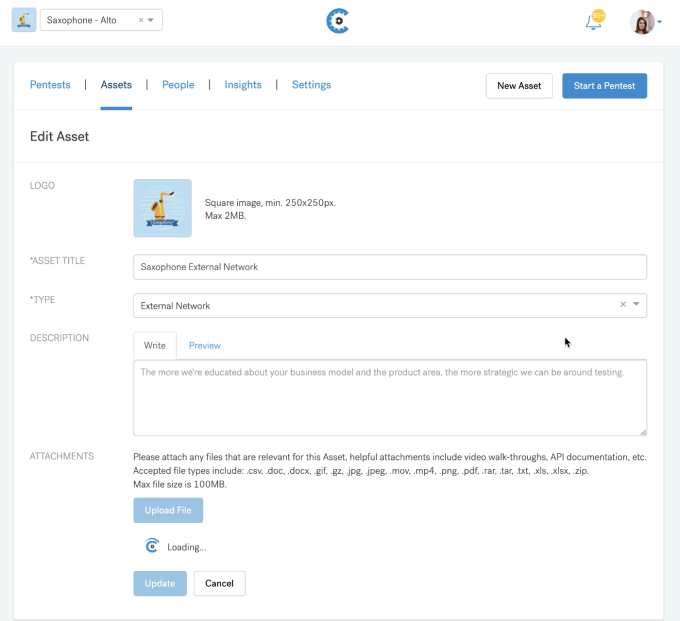 Sample of a file being uploaded to an asset
Deleting Pentests — Occasionally, customers create a pentest that is no longer needed. To prevent having to reach out to CSMs to remove these tests, team members can now delete unwanted pentests and keep their pentest list clean and up to date. Note: Pentests can only be deleted in "New" and "In Review" state.
Microsoft Azure AD — For our customers using SAML, we now support Microsoft Azure AD. Setup instructions are located here.