Welcome to the Cobalt Release Blog! This highlights improvements we made in March to our Pentest as a Service (PtaaS) platform, as well as useful information and best practices from our product teams, engineers, and pentesters.
For Customers
View Aggregated Risk and Pentest Insights for Each Asset
Understand your security posture and risk at the asset level. From the Asset Page on the Cobalt platform, you'll now see aggregated risk and the total pentests conducted for each asset. From there, easily navigate to Insights for a deep dive into your pentest analytics.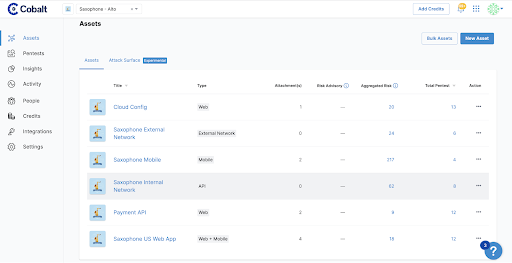 Get More Out of Platform Notifications
We updated our notifications page for a cleaner visual style and to provide more information on updates happening in the platform. You'll now see the Asset and Pentest associated with each notification.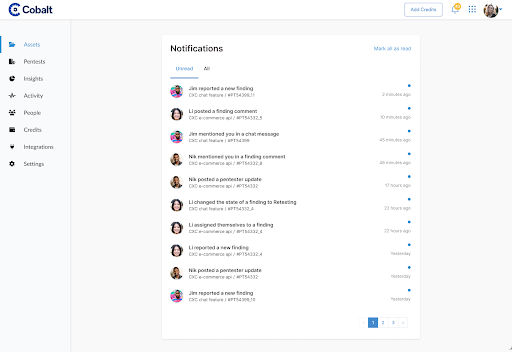 For Pentesters
Peer Feedback
Our Core prides itself on personal development. To support this, we released peer feedback trends in the platform. After each pentest engagement pentesters are asked to rate their peers across multiple categories; team updates, technical skills, responsiveness, and teamwork.
Now, pentesters can see areas where their peers rated them as excelling and areas for potential improvement. Feedback trends are only available once feedback has been collected from at least five categories over the last 12 months.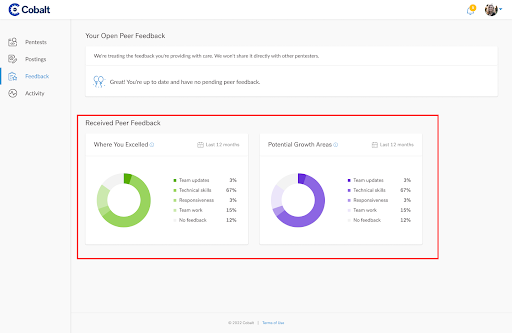 Achievement Stats
Pentesters can now see their achievements with Cobalt in the platform. View historical progress like tenure, number of pentest engagements, and total discovered vulnerabilities to determine a path forward for growth.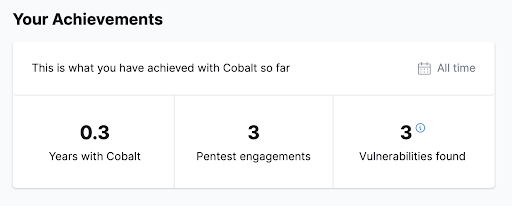 See you again next month!