My name is Kevin Bourne and I recently joined Cobalt as their new Customer Success Manager. My primary responsibility will be to ensure every customer journey is exceptional.
Over my last five years as a Sales Executive in the security space with Okta and Bluebox Security (now part of Lookout), I've seen first-hand how critical the Customer Success role can be in the success and growth of the business especially in the early stages. Our customers are most important which is why fulfilling their needs in providing the most modern approach to pentesting is our number one priority.
In order to differentiate ourselves from the traditional approach, we need to continuously innovate our in-app capabilities moving from the outdated email/pdf communication to on-demand/self-serve. So, in addition to providing real-time visibility and engagement with your Research Team during the pentesting process, we now make your full pentest reports available in-app with automatic updates as any changes are made.
This report fulfills PCI requirements and gives you the ability to share the pentest results with your customers and external stakeholders.
Simply log into your program on the Cobalt platform, select "Full Report" from the toolbar.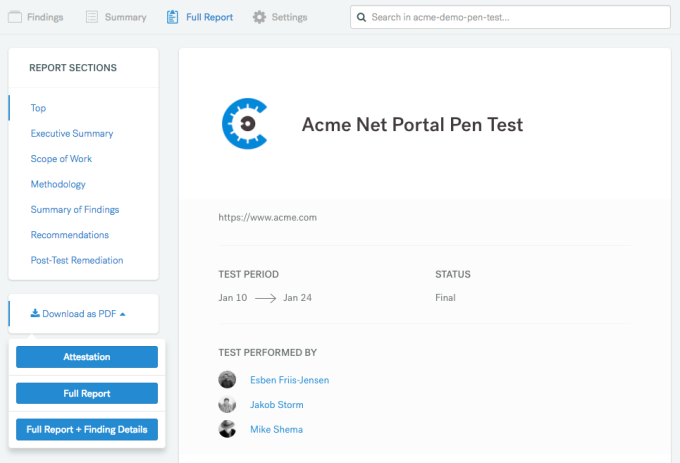 From there, you can view and download your pentest report in three modes: Attestation, Full Report, or Full Report + Finding Details!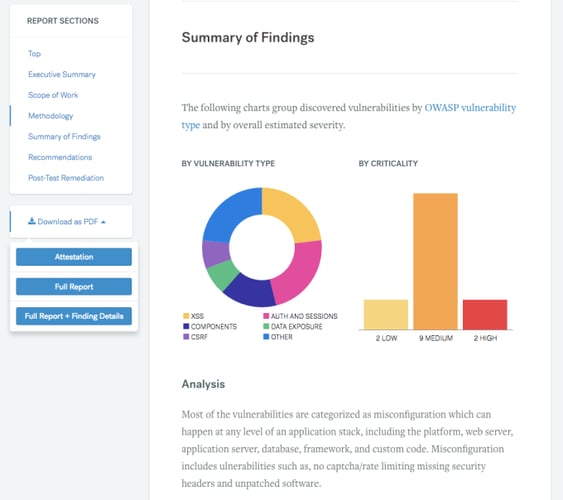 In conclusion, as Cobalt continues to push the envelope in the on-demand penetration testing space, I look forward to providing you all with updates as new features are released. If you have any questions or would like to see a demo, please do not hesitate to request a demo or explore an on-demand PtaaS demo today!