Just like transformers have the unique ability to turn into mechanical objects, PtaaS has the ability to transform your business into a secure powerhouse and drive it forward.
Pentest as a Service (PtaaS) is a modern approach to pentesting. Among other transformative value PtaaS offers, it establishes a communication channel between pentesters and engineers to optimize remediation and retesting abilities. PtaaS vendors provide a platform to manage pentest projects and pentesters during testing to automate and standardize workflows for defining, scheduling, tracking tests, and more.
We're all in search of something, whether it's the Allspark to breathe life into transformer technology or a solution that protects your business technology. PtaaS platforms are a source of fuel to actively preserve and bolster security posture with many advantages:
Tests scoping information
Asset descriptions
Vulnerability insights
Attack techniques
Test findings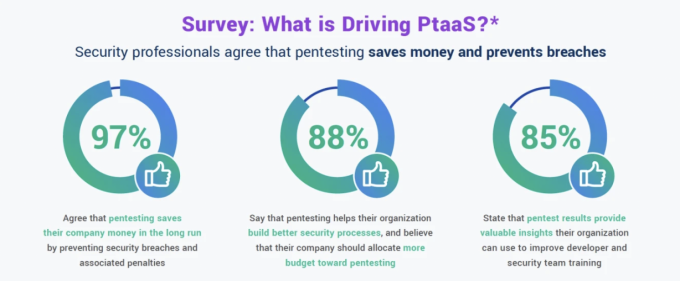 "We can be heroes in our own lives, every one of us."
Good vs evil is a tale as old as time. Just like there are Autobots and Decepticons, there are "ethical hackers", like pentesters, as well as attackers. PtaaS providers have access to a larger global talent pool of experienced pentesters than traditional consulting firms, so you can know your business assets are protected and in good hands.
You have the power to be a hero to your organization by employing PtaaS and reaping the benefits — without leaders, chaos reigns. Achieving a strong security structure takes setting up the right long-term strategy for success and implementing a scalable, on-demand pentesting solution. PtaaS assures feedback throughout the entire testing process, dynamic reporting, and integration of pentesting into agile and DevOps application development processes.
Pentest as a Service (PtaaS) vs Traditional Consulting Engagements
Before you face the foreground of battle with oncoming opponents in the cybersecurity space, it's important to consider what security measures your organization will take to shield what's yours. A security solution like PtaaS is robust enough to ward off future threats — The ROI of Modern Pentesting compares how consulting firms and PtaaS vendors differ in terms of time, costs, and impact.
"At the end of this day... one shall stand; one shall fall." —Optimus Prime
PtaaS gives organizations that have been using consulting firms an opportunity to double the ROI of their investment in pentesting services.
Cobalt conducted in-depth interviews with a panel of six seasoned security leaders from different organizations. Based on the data, experts suggest that PtaaS projects are completed with a 50% reduction compared to conventional consulting engagements. Organizations that identify and remediate issues faster decrease opportunities for cyberattackers to exploit weaknesses, while also decreasing the number and severity of successful attacks.
All set to make the PtaaS transformation? Autobots, Transform, and Roll Out! Download The ROI of Modern Pentesting, a metrics-based comparison of Pentest as a Service (PtaaS) and traditional consulting engagements to learn more about how Cobalt can transform your pentest process.