"I feel that my ability to adapt and overcome challenges makes me extremely resilient and resourceful."
That's what Core Pentester Goonjeta Malhotra says makes her stand out from others along with her unique combination of skills and experiences. Malhotra started out participating in CTF challenges when she was in high school; that was her introduction to the world of cybersecurity.
"Eventually, I started doing bug bounty hunting and took the OSCP exam," she said. "I cleared it within the first attempt, which made me feel so proud of myself."
After that, there was no looking back. She started sharing the message about empowering more women and young girls to pursue their passion in cybersecurity. She even started speaking at conferences on the topic while also sharing her journey through writing.
"Pentesting allowed me to challenge my skills and knowledge, to think of creative ways to exploit and identify vulnerabilities, and always to find ways to improve security posture," she said.
Her pentest specialties include identifying logic flaws, uncovering creative bugs, and identifying access control issues. She has always been interested in identifying and mitigating vulnerabilities in systems and networks. That's what led her to pentesting.
"Apart from these, I feel like pentesting expertise requires a lot of soft skills as well, which go hand in hand with the technical skills," she said. "These develop over time and take experience like good communication skills, writing quality reports, and leading the team."
Time at Cobalt
She found out about Cobalt through Cobalt's Twitter channel and was drawn to the model and approach to pentesting. She was intrigued by the concept of several pentesters working together on engagements while delivering quality reports, timely updates, and unique findings.
"There are so many things that I love about Cobalt, but the one that stands out the most is the ability to interact with clients and share real-time updates," she said. "Not only is this helpful for the clients - because they get to ask questions, take timely actions on reports, and discuss the application focus areas with the pentesters - but it also allows us to interact with the team and keep them in the light with timely updates."
Malhotra wishes every customer knew the importance of a clear scope and objectives before starting a pentest.
"Having a clear understanding of the scope and test objectives ensures that we as pentesters are focused on that scope and are efficient during the test," she said.
She also emphasizes that a pentest is not a one-time event; it's an ongoing process that should be repeated regularly to ensure that the organization's security posture remains up to date.
Her advice to anyone interested in joining the Core is to have a strong foundation in the field of cybersecurity through education as well as hands-on experience. She encourages trying to obtain relevant certifications, working on projects to develop skills, and striving to gain real-world experience. She also adds that one needs to be adaptable, proactive, and a team player.
"We at Cobalt work together to make sure we are providing the best output to the customer, so it is important that we have top-notch skills, good communication, and a constant passion for making a difference," she said. "If you feel you have these qualities along with a willingness to learn, you will be well on your way to becoming a Cobalt Core Pentester."
Personal Life
In addition to pentesting, Malhotra also participates in bug bounty hunting. She loves the challenge of finding bugs in different types of systems and applications and finds great satisfaction in responsibly disclosing them to the program.
"The thrill of the hunt and the excitement of the bounty is absolutely amazing," she said.
Malhotra is also an artist; she explores her creative side through painting and drawing. She notes that it is a great way to relax and unwind from her technical work. She also enjoys dancing and baking.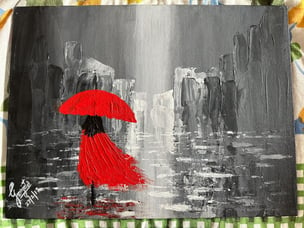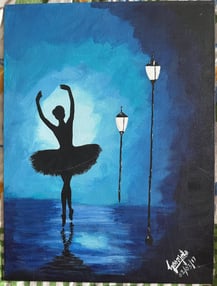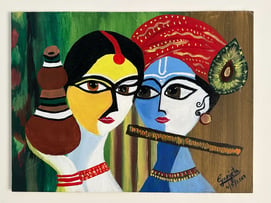 Malhotra hails from Delhi, India, and loves the city's rich cultural heritage and history.
"There is a very vibrant energy to the city; it's always buzzing with life and activity," she said.