With the holidays quickly approaching, tis the season of gift giving!
At Cobalt, we're preparing for this festive time of year with jubilee. For Cobalt customers, we're happy to have helped with your penetration testing needs and want to offer a few other valuable suggestions outside of the normal pentest findings.
To add to the holiday spirit, we have a list of the top 10 gifts to give your favorite security professional.
Remember, you're asking them for help not only during the holiday season — but all year long! Therefore, a holiday gift is a nice way to show your appreciation. With that in mind, here's a list of our top ten favorite cybersecurity gift ideas.
The YoDa Best mug offers any star wars fan a perfect gift for the holiday season. Since Baby Yoda is a fan favorite, this gift is perfect for anyone working in security, who also loves Star Wars. This fun and inexpensive gift starts off at $21. Plus, Yoda have to be crazy to not appreciate the pun here!
---
---
---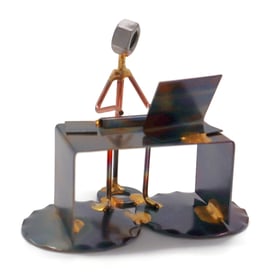 Another inexpensive and fun gift comes with the computer man figurine. For less than $30, you can receive a fun desk accessory to brighten up your favorite security professional's day everytime they see it.
This figurine is crafted with brazen rods, nuts, and bolts to create a fun year-round desk ornament. With hundreds of different styles to choose from, you'll surely find the perfect one to match your friend's interest to give a gift they're sure to remember.
This might be the perfect gift for hackers — if they're part of a penetration testing team, red team or other related segment of cybersecurity.
The custom field kit from Hak5 includes a laptop carrying case for laptops up to 16" and a separate compartment to store USB drives, connection wires, and 2 large WiFi Pineapple units with their respective antennas. The outside of the field kit comes with soft loop fabric to securely fasten your favorite patches to it and give it a style of its own.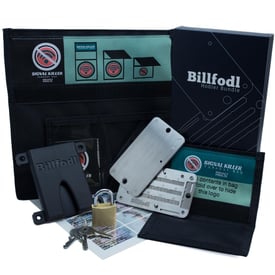 The Billfodl bundle is another great gift for any security professional in your life who's also interested in cryptocurrency.
This bundle includes the latest and greatest in security focused cryptocurrency tech ranging from a private key safe to a physical lock, and a bag incorporated. The best feature here is the bag's signal killing mesh technology used to block out any malicious radio scanners nearby that may be trying to steal your data and coins.
This time lock container offers a neat time-delayed locking unit. With this, you can put anything in the container and then set the timer on top to keep those items sealed for the set duration.
While the container is marketed as a way to stop using your phone so often or preventing you from accessing other distracting habits, it certainly can have a security use case as well. For example, the time lock container is perfect to store valuables in while you have maintenance workers in your home or office.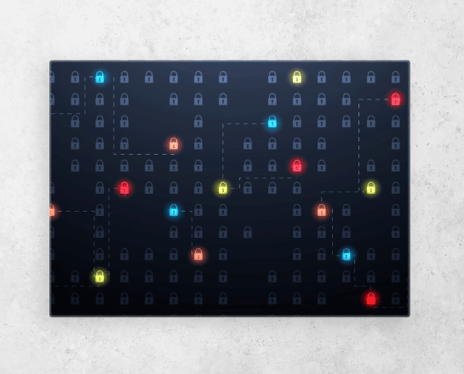 This lock poster can be a great fit for any security-minded individual in your life. With so many people working remotely these days, any gifts to brighten their background up are wonderful choices.
This poster includes options to select different frames or sizes to ensure you find the perfect fit. Furthermore, it isn't a regular paper poster, but a high quality print on a metal sheet that includes a magnet mounting magnet system for easy installation.
Another stylish gift idea is a cybersecurity specialist shirt. This is a great gift idea for men or women. It highlights some of the stereotypical aspects of someone working in security such as coffee required or a warning about sarcasm. All and all, a fun cybersecurity shirt like this one is sure to bring a smile to whoever you give it to!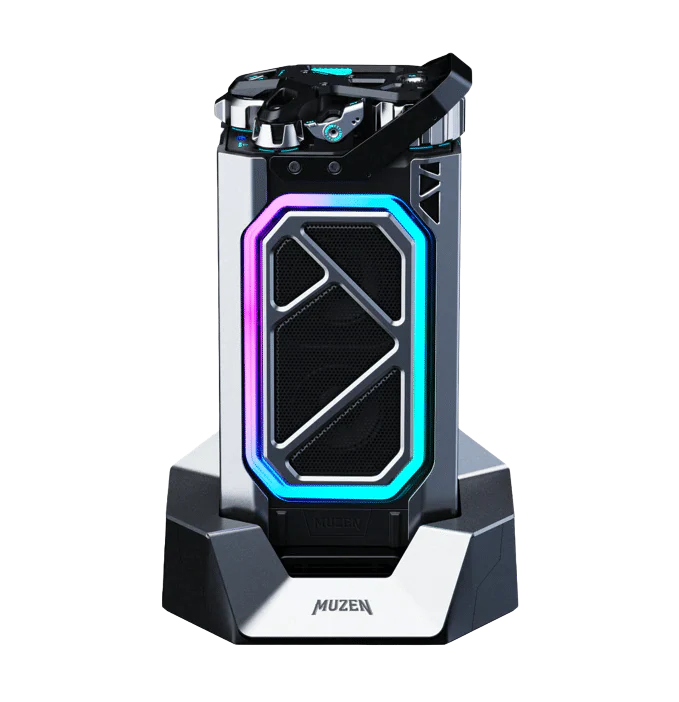 For those looking to give a more expensive gift this holiday season, consider this portable speaker.
It offers a cyber style that is truly noteworthy with chrome edges sparkle and bright neon colors to create a unique speaker design. Furthermore, it includes all the expected specs for a good portable speaker such as real bass, multiple audio modes, waterproof casing, and a dedicated shell base.
Another great gift for a security-minded individual is a VPN subscription.
With a VPN, online activity can't be tracked and monitored as easily. This is true for both advertisers and malicious actors which can be disrupted while a VPN is active. Thus, increasing the privacy of the VPN user makes this a wonderful gift for anyone who cares about their online security. Furthermore, it's a great gift to buy without breaking the bank because subscriptions start as low as $9.99 per month.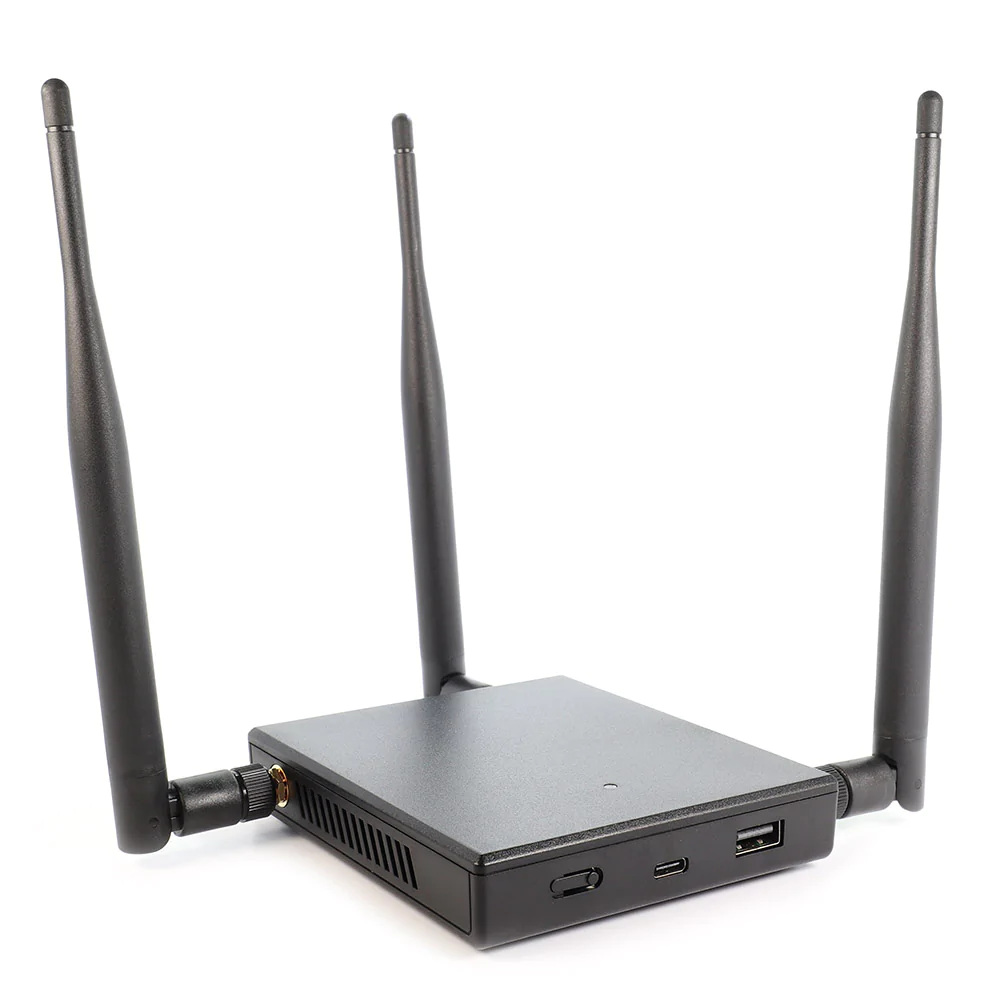 Another great gift comes from our friends at Hak5 with the WiFi pineapple. This hacking essential will empower anyone conducting penetration testing on wifi networks to do so with more efficiency. Using a tool like this will not only help identify advanced man-in-the-middle attacks but will also include a power suite of analytics via the simple web interface.
Hopefully, from this list you've found the perfect gift to give the cybersecurity professional in your life. Explore more exciting holiday happenings with the 12 days of PtaaS.