Looking for the next great gift to give a special computer wizard in your life? We've got you covered!
Purchasing a gift during the holiday season to thank family, friends, or colleagues is a wonderful way to show gratitude. Plus, as the holiday season goes into full swing, gift giving is top of mind.
With this in mind, let's take a look at top holiday gifts for software engineers.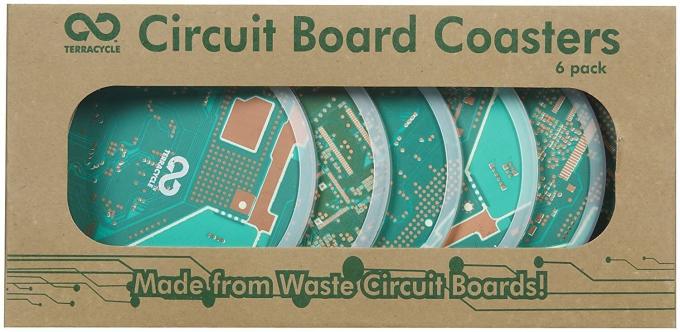 The circuit board coasters fit a small budget while still being a fun gift. Starting at only $12.99, this gift is the perfect stocking stuffer for any programmer or coder in your life. Manufactured from actual circuit boards, this gift offers a neat recycling angle.
Oftentimes, continued education is a critical component to a software engineer's professional development. Giving the gift of continued education is a powerful way to show your appreciation.
Be sure to get a little insider knowledge about which course in particular the recipient would be interested in. Or better yet, go for a platform that accepts gift cards for a wide variety of different courses.
Everyone appreciates a good travel mug, especially in the age of remote work. Grabbing a personalized tumbler as a gift for a programmer makes perfect sense. The great thing about a tumbler is it keeps drinks hot or cold — allowing for use throughout the year despite changes to the weather.
Take it a step further by adding a custom message! We recommend something appreciative such as "World's Favorite Engineer" or something relatable to the gift recipient.
With programmers spending much of their time looking at a computer screen, neck pain can be a real … well, pain. While standing desks help alleviate this, nothing is better than a neck massage. A neck massager is a wonderful choice for anyone looking to show their appreciation to a tech worker.
Starting at $50, this gift requires a slightly larger budget than other items on the list. That said, it's certainly something that would be appreciated by coders, who spend most of their work days looking at a computer screen.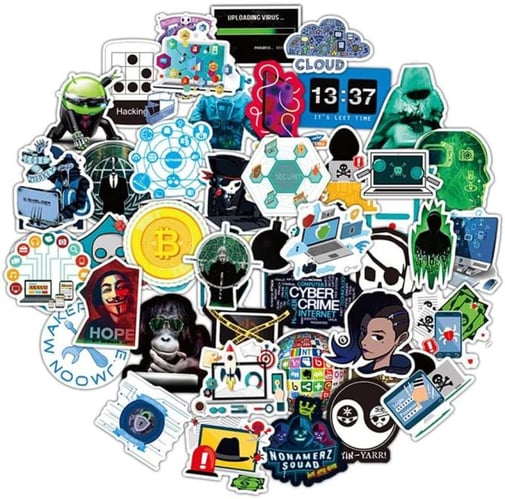 When selecting a simple gift for coders, turn to coding stickers! We all know how much tech workers enjoy showing off their interests, hobbies, and even employers through laptop stickers.
This makes stickers a fun and inexpensive gift! It's a great way for your favorite coder to show off their laptop with a little extra swagger.
Coming in as a higher price point item, the Freenove Ultimate Starter Kit for Raspberry Pi is sure to delight any developer. This $50 inclusive set of hardware empowers engineers to build interesting hardware applications.
A Raspberry Pi offers an incredibly diverse set of projects that can be built using their hardware inputs. These range from home security systems to a virtual jukebox, and even a robot! All and all, this gift should bring joy to any engineer who enjoys tinkering with technology.
Another item with a higher price point is the noise canceling headphones from Sony. Although expensive at $250, these headphones will surely bring a smile to any coder or programmer.
The ability to focus is a prized trait in the modern age which is packed full of distractions. Noise canceling headphones can help developers during meetings, among many other benefits on a more personal level. Despite the price, this really is a perfect gift for coders.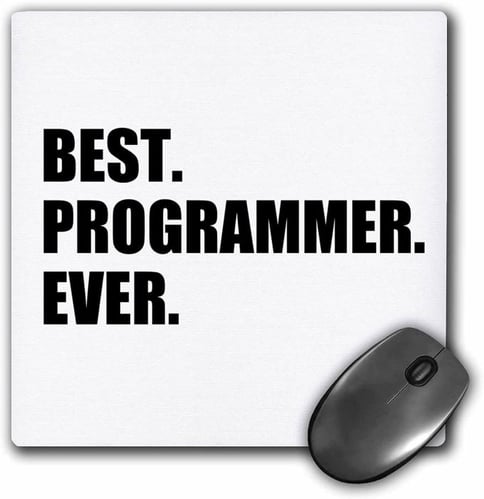 Looking to keep it simple this holiday season? Take advantage of the Best Programmer Ever mouse pad! This is a wonderful gift for programmers while ensuring nearly anyone would be able to put this gift to good use. Plus, with the price point of only $16, it won't break the bank.
In the world of remote work, a portable charger has become more of a game changer than ever before. As employees around the world find themselves traveling more frequently, remaining connected to work messages calls for a charged battery.
Some encapsulate the power of remote work such as former Twitter CEO Jack Dorsey, who for years has run two public companies exclusively via his smartphone. This feat certainly couldn't be done without access to a good charger.
Last and perhaps most exciting, bring a gift that offers style and health benefits! Blue light glasses decrease exposure of blue light to our eyes which can be especially useful for programmers who spend much of their work life looking at a computer screen.
Manufacturers of blue light glasses claim these can help reduce headaches, eye strain, and improve melatonin production despite looking at a screen. All of which would certainly be appreciated by a software engineer.
In closing, don't forget to join the 12 Days of PtaaS for a chance to win some fun giveaways. Maybe one of these giveaways will work well for a gift in and of itself! Lastly, learn more about how Cobalt's Pentest as a Service (PtaaS) platform empowers developers.