I'll always remember the first time I felt embarrassed. They say this typically happens when you're going through puberty but no, not for all; for me, it happened at the tender age of eight.
When I was 8, I was going to the International School of Toulouse in France. My teacher, Mr. Patrick, and most fellow students were from the UK, which was a communication upgrade to an American who was used to going to school with only French kids. Finally, people I could speak English with and be easily understood.
One day, we were sitting cross legged on the ground for story time as the British Mr. Patrick read to us. We absorbed everything he was saying. When you're 8 and love learning, your teacher is the center of the world. But I've also always tended to daydream. My teacher must have picked up on this and asked me a question. Not hearing him, I replied with a small "what?"
The class, my teacher, my world erupted with laughter as I looked incredibly confused. Noticing I was confused, my teacher explained to me that "what?" is an incredibly rude way to say "pardon?". I was so embarrassed my world was more proper than I was. From that point forward, I did everything I could to ensure I would be understood (including adopting a British accent there, which is now significantly more embarrassing than the "what" looking back…).
Same language = understood is a mistake made even by adults so you can't really blame a child.
20 years later, I'm working at an international but entirely English-speaking cybersecurity startup, Cobalt.io, where we're faced with this every day. We just hit 100 employees internally (!) and have 14 different nationalities. We have offices in Berlin, Boston, San Francisco, and distributed employees and over 200 contracted pentesters working around the world. Our founders are Danish and built our MVP in Buenos Aires, gathered pentesters from around the world to collaborate remotely together, and opened our first office in the San Francisco Bay Area. An international outlook and network is part of our DNA.
We've had to develop methods to communicate cross-culturally out of necessity for productivity and growth but also out of simply caring to create an internal culture of happiness and inclusion. One of our top metrics is employee NPS, which we can proudly say has been above 70 and in the top 5% of technology companies. This has taken work.
This work was tangibly shown over the summer at one of our biannual company-wide meetings in Berlin. We had multiple workshop tracks, one of which was centered on global collaboration. We had 8.5 nationalities from different fields, teams, and career levels sharing the mistakes we've made, humbly learned from, and the real solutions we've found and used ourselves.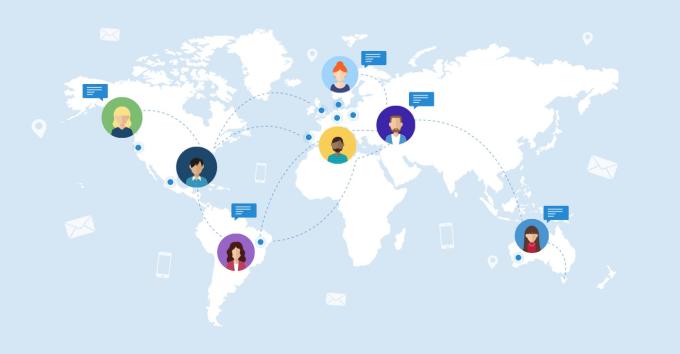 Here are our humble tips:
1. Write everything down (yes, even if someone is sitting right next to you), summarize, and record (when possible)
We send out a weekly newsletter, All Things Cobalt, with updates from every team to keep everyone up-to-date on all high level projects, decisions, and changes around the globe.
We use Gong and Zoom to record any meetings we can while still respecting privacy.
2. Use the tools you're already using to adapt to other time zones and work hours
We use Google calendar and Slack features to add time zones and set visible working hours for others to see when responses can be expected. We're already constantly in these tools anyway, so it's difficult to ignore.
We've tested out tools dedicated to global teams and to be honest, no one used them. Don't overwhelm your team with additional tools (added bonus of saving money).
3. Prepare projects for other time zones to avoid delays — and prepare for delays to happen anyway
We aim to create an agenda for every meeting and project outlines well in advance with associated Google docs/sheets for meetings which everyone can add to before, during, and after the meeting. This helps when profound ideas hit you at 3:30 in the morning in your manager's time zone.
We use these same outlines to make roles and responsibilities clear. My team uses the RASCI method. It's simply too tempting for cultural misunderstandings, time zones, and other offices to be the reason you didn't know you were supposed to do something which you just… didn't.
4. Take the time to research the cultural differences you're working with
We've found Hofstede Insights, books like this, and sincere conversations to be the most helpful.
5. Try (even harder) to not take things personally and communicate to understand
Misunderstandings will still happen. When they do, we like to simply have a conversation to gain perspective.
There will be times this isn't enough, which is what our managers and People team are here for.
6. Be concise
The more "fluff" you use, the more opportunity for misinterpretation. We try to keep things to the point when more context isn't helpful.
7. Set expectations early with candidates — and ask the right questions if you are the candidate
We try to make it clear with candidates we're a global, diverse company by hosting interviews with different types of people both over Zoom (to gauge comfort over video) and in person.
When you are the candidate yourself, we've found it helpful to ask interviewers about their experiences working with a global team to gain insight if we'd be a fit.
8. Respect privacy
Some of these tips assume everyone is okay with recordings and sharing personal information — be sure to ask if it's okay first to protect privacy.
9. Meet in person — but don't treat someone differently if you haven't
We host two company-wide offsite meetings every year where we fly everyone to one location for a few days of meeting each other, aligning on goals, and team building.
However, being able to meet in person as an international company is a privilege, both because of cost and because it assumes availability and comfort from everyone. To overcome this, try to consciously treat those you haven't met the same as those you have.
10. Adapt
There will never be an end-all solution to international, distributed collaboration because it is so complex. It requires continuous learning and practice of cultural awareness. Keep learning and adapting.
We're still learning, adapting, and applying these tips ourselves. It takes work. Work that's smart — the more culturally diverse your team is, the more diverse and innovate your company, your results, and your life are.