Welcome to the Cobalt Release Blog! This highlights improvements we made in January to our Pentest as a Service (PtaaS) platform, as well as useful information and best practices from our product teams, engineers, and pentesters.
For Customers
New Platform Homepage
When you first log in to the platform, you will now land on the Assets page.
Clicking on the Org icon will default to the Assets page.





If your account manages or is a part of a single organization, clicking on the Cobalt logo will default to the Assets page.





If you manage more than one organization, clicking on the Cobalt logo will take you to the existing multi-orgs dashboard.
Invite Multiple Users

Customers can now add multiple users from their org to the Cobalt platform. Here's how:
In the Cobalt app, select your organization.
Navigate to the

People

page, and select

Invite Users.
In the overlay that appears, specify the email addresses that you want to invite. Press Enter to confirm.

Use commas to separate multiple email addresses.

For each user, select a

role: Member or Owner.
Select

Invite

to confirm.
Users receive an email invitation to join. They also become collaborators on all pentests of the organization as Pentest Team Members.
For more information on user management, see this part of our product documentation.
For All Users
Character Counter on the Profile Page
We recently launched a character counter on the input fields on the Profile page. Users no longer need to guess whether they meet the character validation. The platform will show if your input is over the allowed character limit.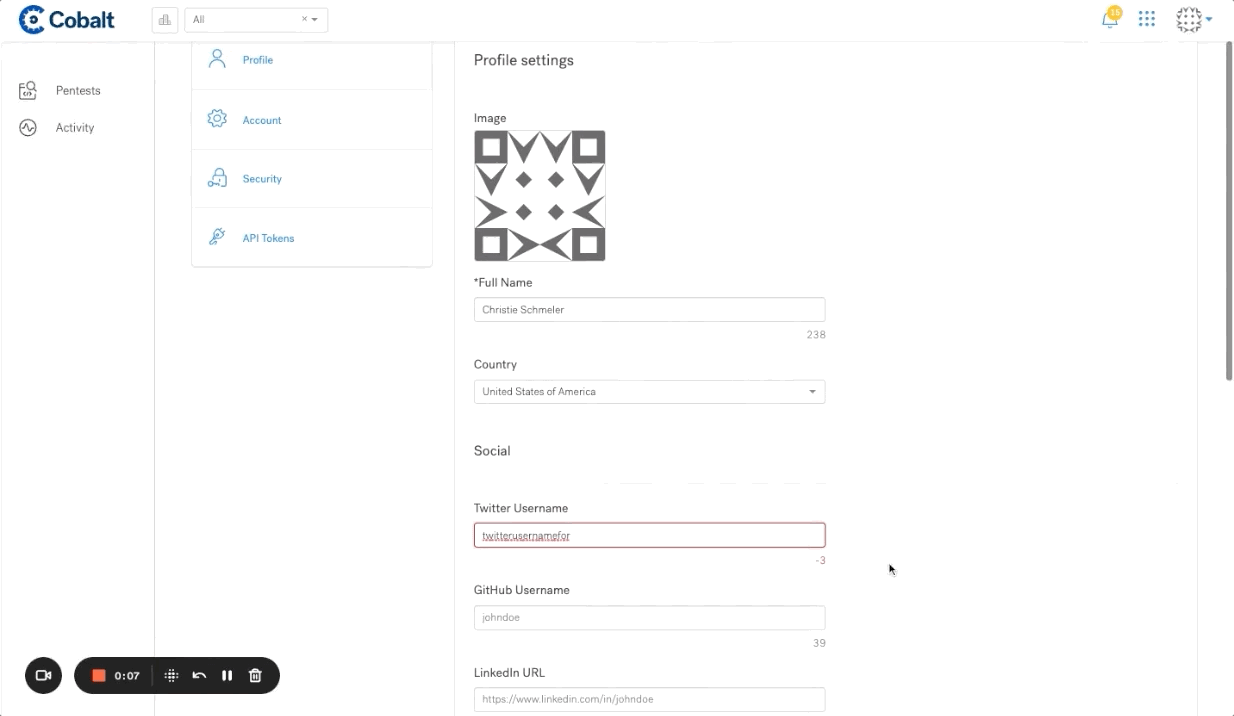 For Pentesters
Achievement Stats
Cobalt Core members can now access achievement stats through the Cobalt API. See the total time you've worked at Cobalt, total vulnerabilities reported, severity level breakdown, and the total number of pentests you have performed.
See you again next month!