As more companies shift left to incorporate security in the development lifecycle, this change provides value to more than just security teams. Operations and development teams also benefit.
While the advantage for operations is apparent, for developers an introduction of DevSecOps can free up their time to focus on new features. Developers operating under a DevSecOps methodology may feel as if they're doing more security-related work, the reality is this methodology focuses on taking a proactive approach to security instead of a reactive one. Thus, saving developers time when they prevent a vulnerability earlier in the SDLC, compared to the often inefficient nature of having to react to a vulnerability once a pentest discovers it.
With this in mind, today we'll take a look at why companies are shifting left by outlining the differences between DevOps and DevSecOps. Throughout this, we'll provide reasons developers should be advocating to shift left. Finally, we'll highlight the different security testing options companies can choose from, ranging from automated solutions to more thorough manual testing.
Difference Between DevOps & DevSecOps
Simply put, DevSecOps incorporates security directly into the development lifecycle.
Gartner defines DevOps, noting it "seeks to improve collaboration between operations and development teams. DevOps implementations utilize technology — especially automation tools that can leverage an increasingly programmable and dynamic infrastructure from a life cycle perspective."
While this is very similar to the definition of DevSecOps, the absence of security in the DevOps lifecycle becomes more troublesome for companies as cyberattacks continue to rise and cost more. Improving security is one of many reasons companies are shifting to incorporate it into their development lifecycle.
Let's explore best practices for transitioning to a DevSecOps model and different ways in which companies can achieve this shift left.
Practical Differences between DevOps & DevSecOps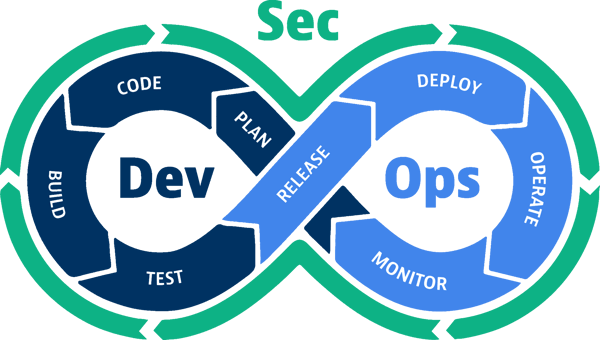 For companies considering a shift left by implementing a DevSecOps model, it's important to understand the practical differences between the two approaches. Here are a few practical benefits companies often see after implementing a DevSecOps methodology:
1. Threat Modeling
Threat modeling allows for threats to be caught earlier in the development cycle to decrease future costs. This approach reinforces the notion that proactively implementing security best practices will be faster for development teams than reactively doing so after a security incident occurs.
2. Monitoring
Monitoring under a DevSecOps model will adopt significantly more automated solutions compared to DevOps. This benefit for developers in particular can bring immense time-savings using automated technologies. One example of this is on Cobalt's PtaaS integration with DefectDojo which can automatically import pentest findings to provide a risk overview.
3. Incident Management
DevSecOps establishes a standard process to respond to security incidents. This value proposition emphasizes the importance of planning. In the whirlwind of a security incident, processes and plans simply can't be overlooked and will play a vital role as companies look to recover from such an event.
Tips for Transitioning to DevSecOps
Once a business decides to implement DevSecOps, it should start considering how to make this transition. Here are five best practices to make a smooth transition towards DevSecOps.
1. Understand Existing Infrastructure
One of the first steps to transitioning left will be understanding your existing technical infrastructure. With this understanding, it'll be easier to identify holes in your security plan and address them holistically.
Another valuable aspect of having a strong understanding of your infrastructure comes from the incredible speed at which technology evolves. Odds are high that your company's infrastructure includes at least one outdated component and could be updated to be more efficient.
2. Stakeholder Support
A critical step to properly implementing a DevSecOps methodology will be to get stakeholder support. While some companies may only experience a minor change to their workflows after implementing DevSecOps, many will experience a larger and more noteworthy change and should get stakeholder approval to create a successful transition.
With proper stakeholder support, teams can establish a cross-department overview of how the change will impact each division and start to address any concerns. Furthermore, new cross-department synergies will likely be identified which can be leveraged to make 1+1=3.
3. Build Trust & Incorporate Employee Feedback into the Process
A key component to implementing a big change is ensuring it is built on top of a strong foundation of trust. With more trust established, teams will be more able to adapt to change and handle road bumps in the process with composure.
One easy way to establish trust before a major change is to ask employees to contribute to the transition plans. As staff members are given the opportunity to contribute to a plan, they'll naturally feel more ownership of it, and thus operate with more enthusiasm and vigor to get the change implemented properly.
4. Include Technology Automation Whenever Possible
Automating your newly added security processes will be a critical step in the successful rollout of a DevSecOps methodology.
This means looking for new technologies (such as PtaaS, wink wink) will be an excellent way to improve the experience for the teams most impacted by this transition. Through automation, teams will be able to accomplish more with less, freeing up their time to work on other objectives — automation offers another valuable reason for developers to appreciate the shift left.
5. Remain Flexible
Lastly, it's important to remain flexible when introducing change. Change will often bring more challenges, making things worse before improving. This is famously expressed by the J-Curve of change management shown below.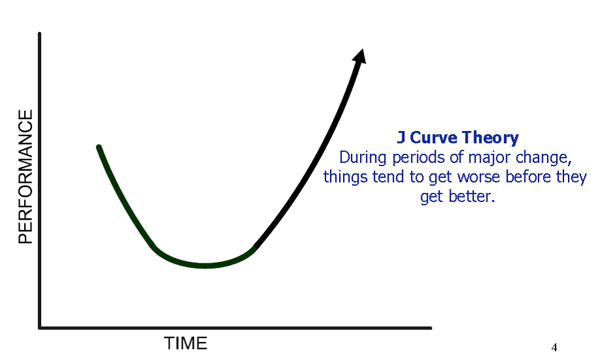 To counteract this phenomenon, we encourage teams to embrace the hardship. One helpful tip here is to make sure teams affected by this change understand the J Curve theory. Simply understanding and expecting challenges ahead will often make them easier to overcome.
With transition tips in mind, let's take a brief look at some of the different types of security testing for DevSecOps.
Finding the Right Combination of Security Testing for DevSecOps
We often hear of customers turning to Cobalt to implement a smarter pentesting solution to their development lifecycle. With pentests available to start in as little as 24 hours, leveraging technology such as a Pentest as a Service (PtaaS) platform provides one of the fastest ways to incorporate security into your development process.
"We are heavy believers in the DevSecOps model, where security is involved early on as a part of the whole collaboration of building the product...I would say it's never too early to get security testing done on your product or platform." KRIS LAHIRI, Chief Security Officer at Egnyte
That being said, there are different security testing offers for companies to choose from today, each with its pros and cons. A few of the most common types of testing include:
Penetration Testing
Penetration Testing (Pentesting) offers companies a manual, human-led review of their technology to identify vulnerabilities. It gives companies the advantage of a human review to find business logic flaws that other testing approaches often miss.
Pentests can be valuable to developers if they have a front-row seat to the process, communicating directly with the testers, asking questions, and learning more about the security of their product. The option to send pentest findings to Slack, Jira, or GitHub, is a common benefit when working with a Pentest as a Service (PtaaS) platform. This creates synergies between pentesters, Security, and DevOps, which empowers developers to remediate vulnerabilities more efficiently.
SAST
A static application security test (SAST) involves automatic tools to identify known vulnerabilities directly within a code base. Starting with an analysis of the code base, a SAST tool is better suited for developers compared to other automated solutions since it analyzes the code to start.
A popular emerging trend for SAST tools is to include Software Composition Analysis (SCA). This is increasing in popularity because of how much it can impact systems indirectly. For example, the log4j exploit which hit the digital world earlier in the year.
While a SAST method does allow for automation, it won't catch more complex vulnerabilities such as ones related to business logic or chained exploits.
IAST
Interactive application security testing (IAST) offers customers another automated solution for their security testing needs. While bringing a more customizable approach compared to DAST or SAST solutions, IAST still relies on mainly automated testing but incorporates the main benefits of DAST and SAST.
DAST
Dynamic application security testing (DAST) uses a similar automated approach to a SAST solution but is slightly different. A DAST tool will look at an application from the outside in, creating a type of black-box testing compared to a SAST solution.
Read more about the difference between DAST and pentesting.
Remember, there's no perfect security solution for every business. Instead, companies should take into account their unique business model and understand the principles of security necessary to properly implement a strong security plan tailored to their business.
While DAST solutions offer a great solution for companies, often small businesses cannot afford having all the tools and techniques offered by SAST, DAST and pentests. The best combination our security team at Cobalt recommends is to invest in SAST and higher frequency of pentests. You can definitely cover a lot with DAST but the huge costs are a factor and often companies shy away from having any kind of tool because of the high costs.
For companies in need of pentesting, look to Cobalt and our innovative Pentest as a Service (PtaaS) solution to solve your pentesting needs.