Fixing vulnerabilities is an important part of reducing an application's overall risk to remain well-protected over time, and uncovering these security flaws is the first step. In 2021 alone, the average cost of a data breach comes in at $4.24 million — setting a new peak in the IBM and Ponemon Institute report according to What is the Cost of a Data Breach in 2021?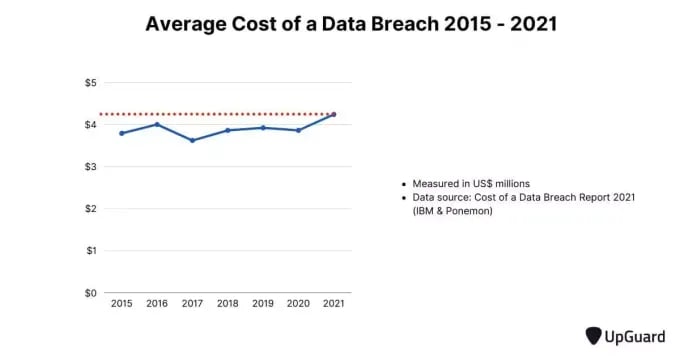 Image from What is the Cost of a Data Breach in 2021?
What can your business uncover with the right security solution in place? Let's take a closer look at PtaaS, Bug Bounty, and the key differentiators of each of these service offerings:
All About Pentest as a Service and PtaaS Solutions
Pentest as a Service, also known as PtaaS, is a modernized approach to pentesting for security and development teams to remediate risk quickly and innovate securely. It delivers real-time insights, detailed reporting on security vulnerabilities, and an in-depth look into their business impact.
With Cobalt's PtaaS solution specifically, a few of the fundamental benefits include:
The objective of a pentest is to penetrate the application or network security defenses, finding and pinpointing weaknesses that a real attacker could exploit. PtaaS solutions thoroughly document how weaknesses in security posture can be exploited and how this can have an effect on an organization's customer security compliance.
A pentest also includes a specific scope and objectives from the start, where the customer's organization clearly outlines which assets testers should look into, and what methodologies to follow. On the other hand, bug bounty relies on independent hackers paid per vulnerability finding, and it is largely unpredictable what a hacker will find, and when.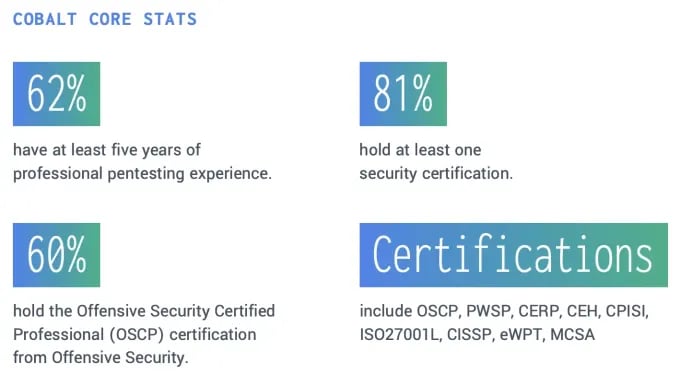 Pentest as a Service leverages a highly-vetted pool of skilled security professionals. Cobalt pentesters have shared that the Cobalt Core along with its PtaaS platform provides a "cooperative and collegial environment that is unlike any other security platform out there."
When a pentester finds a vulnerability, they provide a full overview on the Cobalt platform including a detailed description of findings and suggested fixes for security teams to leverage. PtaaS also gives a full overview of:
Actionable remediation plan and real-time feedback

Risk severity mappings and insight into the level of effort needed to remediate the findings

Positive findings that call out what security controls you have that are effective
The Buzz About Bug Bounty
"Public bug bounties emerged out of the once novel idea of working with the hacker community — the same people who are likely already poking at your software for fun or notoriety." - A Manager's Guide to Selecting the Best Testing Approach for Your Application Security Needs
The concept of bug bounty has been around the industry for 20+ years, when Netscape launched the first bug bounty program in 1995. With bug bounties, organizations publicly declare that they will financially reward white-hack hackers who find vulnerabilities in their websites, applications, systems, or networks. Testers submit reports and proof of concept (POC), and they then receive a payment if their findings are legitimate.
Here is a look at the workflow a white-hat hacker follows: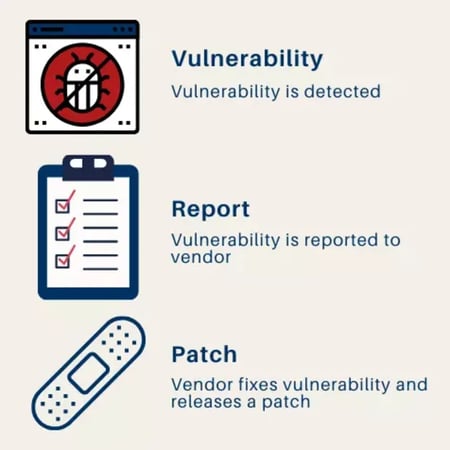 One of the main differentiators of PtaaS from bug bounty is that with bug bounty, organizations can't fully anticipate which assets hackers will test and when results will come in. This makes bug bounty programs more unpredictable, and they also can't be used to the same capacity as PtaaS to demonstrate regulatory compliance or fulfill a customer security inquiry.
PtaaS vs Bug Bounty
A focused assessment and pentest is a more cost-effective way to find security vulnerabilities, without the overhead costs associated with bug bounty programs. A main benefit of Cobalt's PtaaS platform that differentiates our services from other PtaaS providers is the retesting feature. Vulnerability remediation is a collaborative effort between pentesters and engineering teams, and the retesting function ensures security and continuity between the two.
What are other challenges associated with bug bounty? Lack of coverage and scope — because of the large variety of public researchers, unknown tools, and associated disparities, patches are often still left open for hackers to exploit.
With bug bounty, companies also lack control of the testers and findings. The number of bugs that can be found is limited because there is a limited scope of researchers involved. When you choose Cobalt's PtaaS platform, your organization is assigned the right pentester to match your tech stack and teams. The approach is collaborative and dynamic to ensure the entire security testing process runs smoothly and up to the highest caliber to match your organization.
There's a new alternative to bug bounty programs — if your business is looking to detect and prevent threats in real-time, look no further than Cobalt as a PtaaS provider. PtaaS offers cost-effective, readily available solutions to give your business the competitive edge needed in today's security-driven environment.