Are you preparing to get in the ring and fight for your 2022 security budget? Budget negotiations can be pivotal in guaranteeing the right resources are going toward protecting your organization. At times, it can even feel like a boxing match. You might be wondering what budget negotiations and boxing matches have in common — undoubtedly, each one takes the right amount of preparation, awareness, and strategy.
Keeping track of emerging trends in the cybersecurity space helps to stay in the know and ahead of cybercriminals. Ensure you knock out your security budget negotiation this upcoming year with these tips: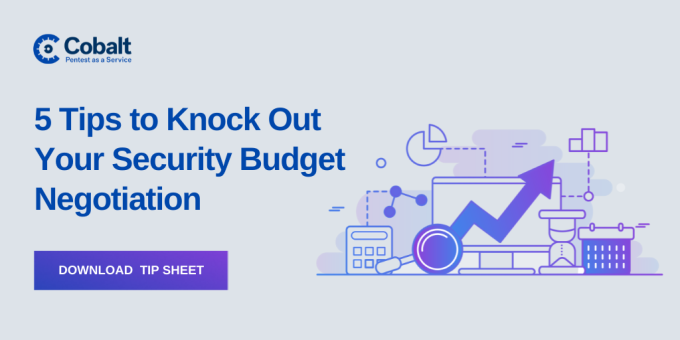 Explore more cybersecurity tips.
Plan for the future. Have you assessed where your organization currently stands and where it will be tomorrow, next year, or in the next 5 years? Coming up with a detailed budgeting plan is the first step when looking ahead.

Think about the big picture. Considering the ways security ties into wider business goals such as customer satisfaction, maintaining profit, and compliance is key to long-term success.

Focus only on what you need. Evaluate the tools and services that make sense to your business and be clear about how they can help meet your goals.

Define your vision. Present a well-thought-out roadmap looking ahead, tying each step back to short- to long-term business goals.

Build support from your teams. Teamwork makes the dream work — facilitating a supportive environment internally helps meet comprehensive business and security-specific objectives.
To learn how to hold your own in the negotiation boxing ring, you'll want to make sure you listen in to the expert panelists from our webinar "Winning the Budget Fight: How to Get Funding Every Time." Panelist Dan Tyrrell, an information security and technology expert with extensive experience in IT and InfoSec, shared he's optimistic that 2022 will be a better year for security — it starts with stepping into the ring and knocking out your budget negotiation.